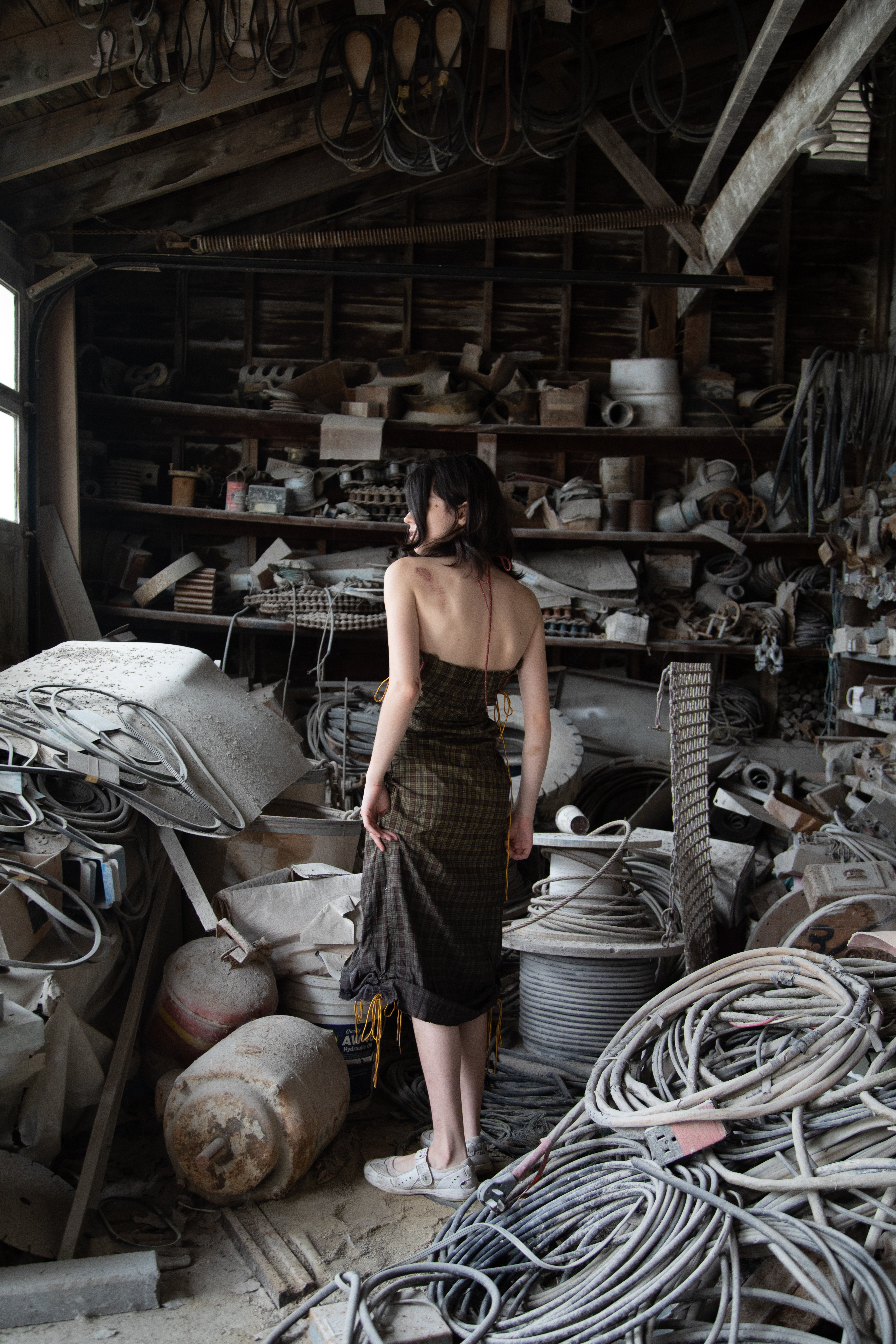 Bungee Skirt
From Broken and Repaired FW20

The Bungee Skirt is made from deadstock fabric and found cord material. The plaid fabric has been overdyed with turmeric and dipped in a black dye. The bungee cord mechanism is integral to my collection and investigation; it leans into ieas of wrapping, cinching, tieing, and holding something broken togeth


Odessy Jean
From Broken and Repaired FW20
The Odessy Jean has been bleached, dyed, stitched, and patched together to create a pressence of life and wear in its fibers. These jeans are made from entirely scrap denim and lined with turmeric and indigo dyed cotton.
Desert Dress
From Broken and Repaired FW20

The Desert Dress is a cotton wrap dress that has been natural bundle dyed with grass, turmeric, paprika, iron, and onion skins. The fabric is dyed so that it resembles a worn textile, one that has been buried and uncovered. The Desert Dress utilizes knitted fabric with eyelets to create shape and flexibility around the body. To fit any one size, a bungee cord is pulled and wrapped around the torso for adjustable sizing. Hardware used in the straps of the dress are found pieces from an old shower curtain.