Furniture

Chair, 2020
Paper clay, metal armature



Paper Pulp furniture; An exploration of paper fibers and repurposed found furniture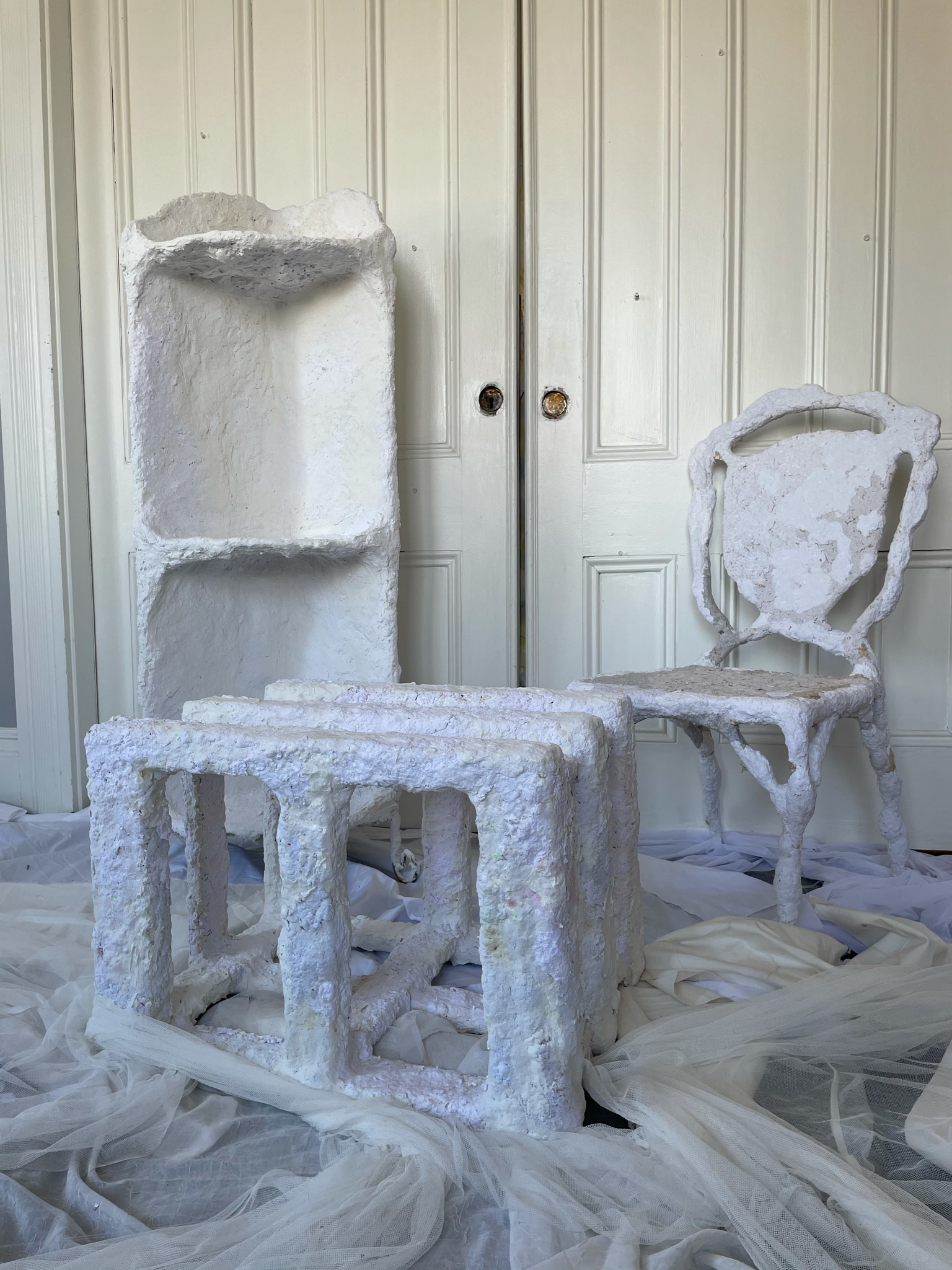 Repurposed Arm Chair, 2021
Scrap thread and fabrics, paper pulp, plastic, found chair

This chair belongs to a larger collaborative series critiquing waste and consumption through an absurd environment made of paper-pulp and waste material. Throughout their 2020 Fall semester at RISD, designers Olivia Masterson and Ariela Kanarek collected fabric and thread scraps from their respective projects, as well as plastic sheets from consumer products/packaging. These materials were utilized to create "waste pouches" used for the upholstery of this chair, followed up by paper pulp made from discarded office paper and sealed with adhesive.

Coming from different design practice— Olivia studies Textiles and Ariela Industrial Design— allowed for consistent dialogue furthering their individual understating of designed objects and existing spaces.




The found chair used in this piece came in a set of two. The second chair is shown here as the original form (left) alongside its transformed counterpart (right).