Statement

My senior degree project is rooted and inspired by the intersections of nature, science, and spirituality. I have created a 16-look collection titled "Celestial Tides"

This collection is inspired by my relationship with nature and my relationship with my mother and explores the human form as a natural landscape through silhouettes of wrapping, pulling, and exposing. Material sourcing for the collection was conscious and thoughtful, using only secondhand woven fabrics, upcycled leather, and ~50% deadstock and discarded yarn.
Inspired by diagrams for physical optics and gravitational pull, I have been using plaids, checks, and stripes as a template to manipulate and bend. A mystical experience is one that bends or alters reality. The work imagines these rigid textile patterns to be a metaphor for our understood reality and time. In manipulating these textiles, I'm bending and distorting their existence to become fluid while remaining structured, regular and irregular. The garments I have created with interacting layers of structures and patterns aim to elicit a sense of mysticism and curiosity.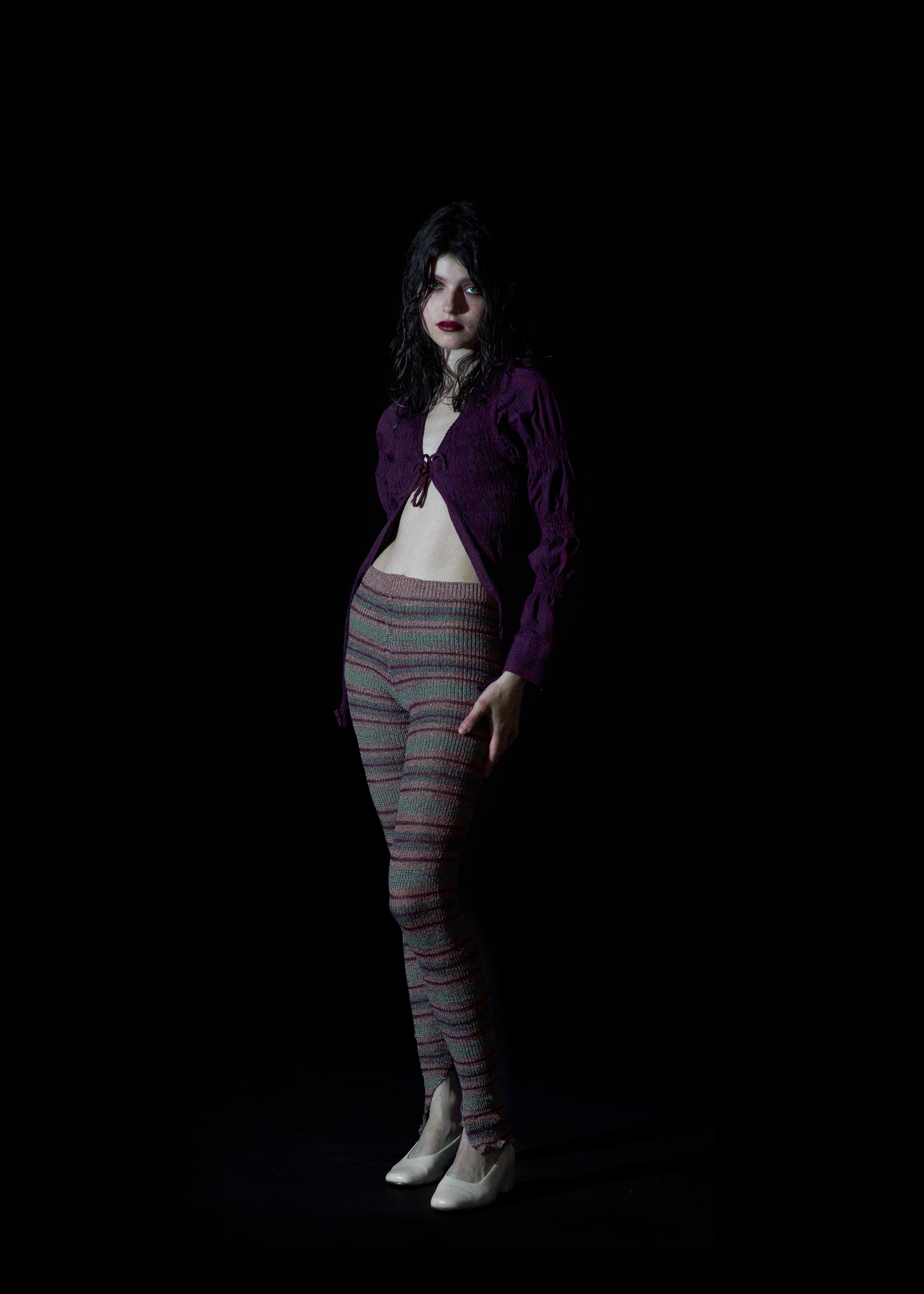 Inspiration

Physical optics, Gravitational pull, surrealist art,
vintage intimate garments, chainmail, armor
Sketchbook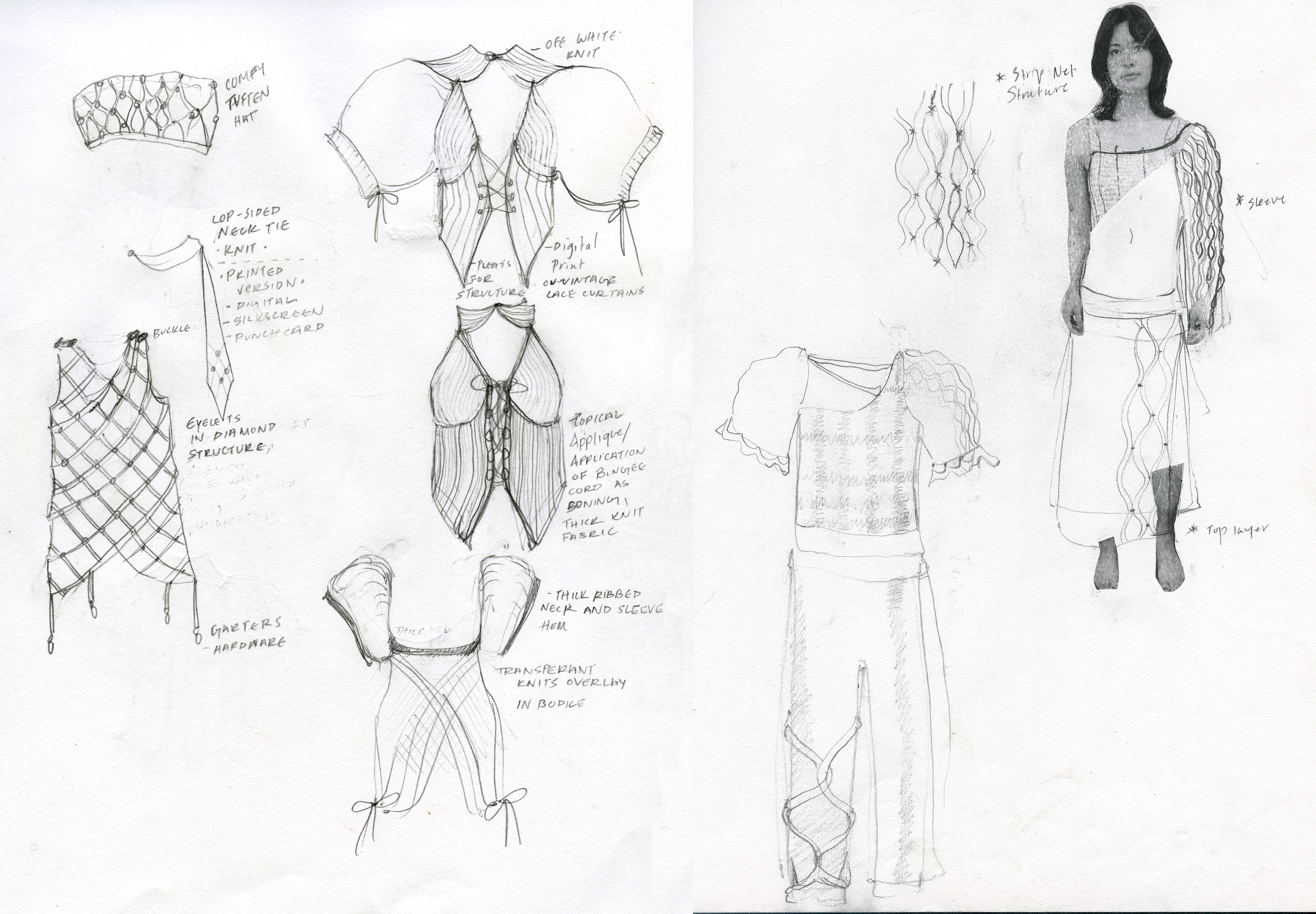 Fabric Manipulation



Knit overlays, engineered shirring, tuck knitting, lacing, fabric dyeing
Fittings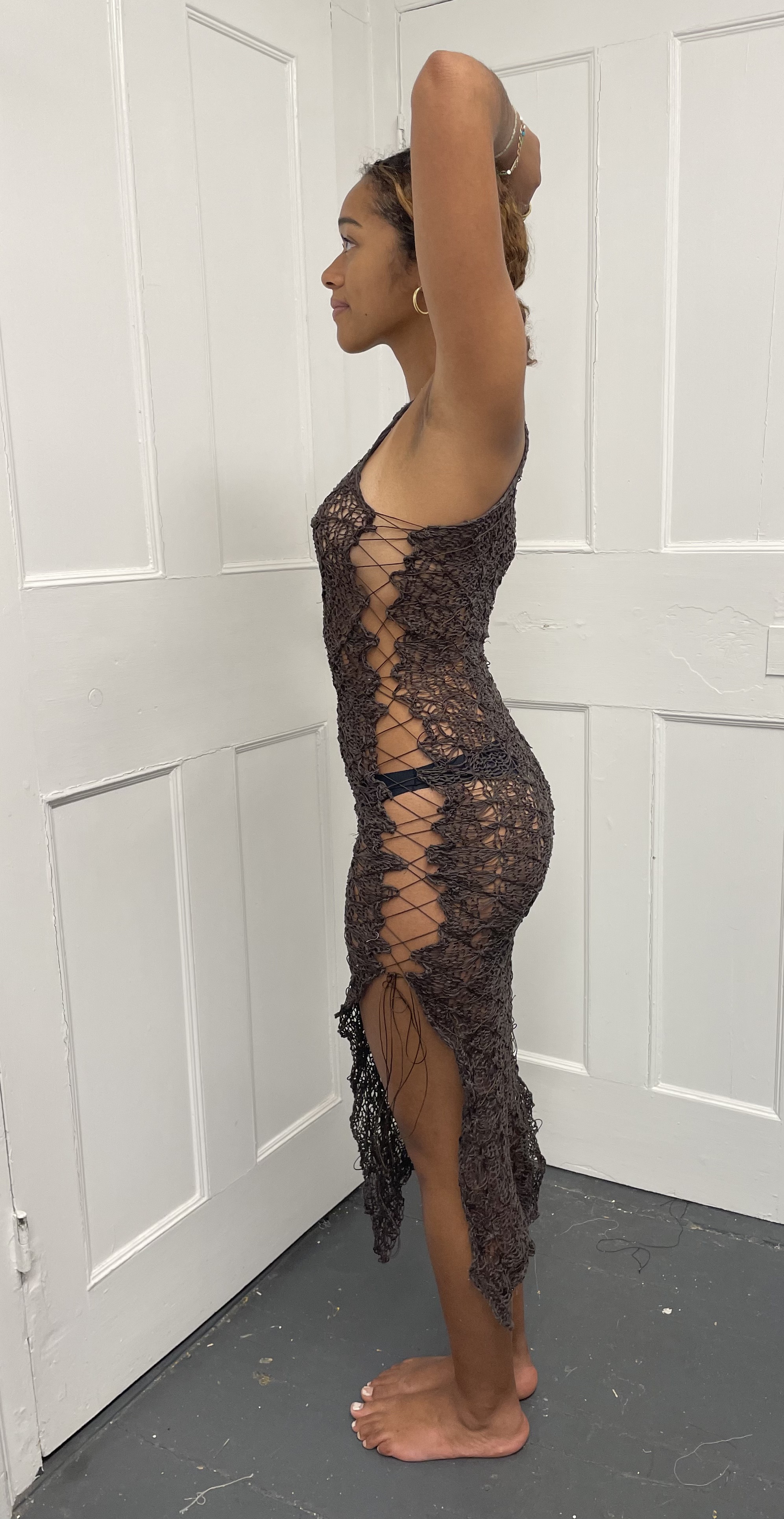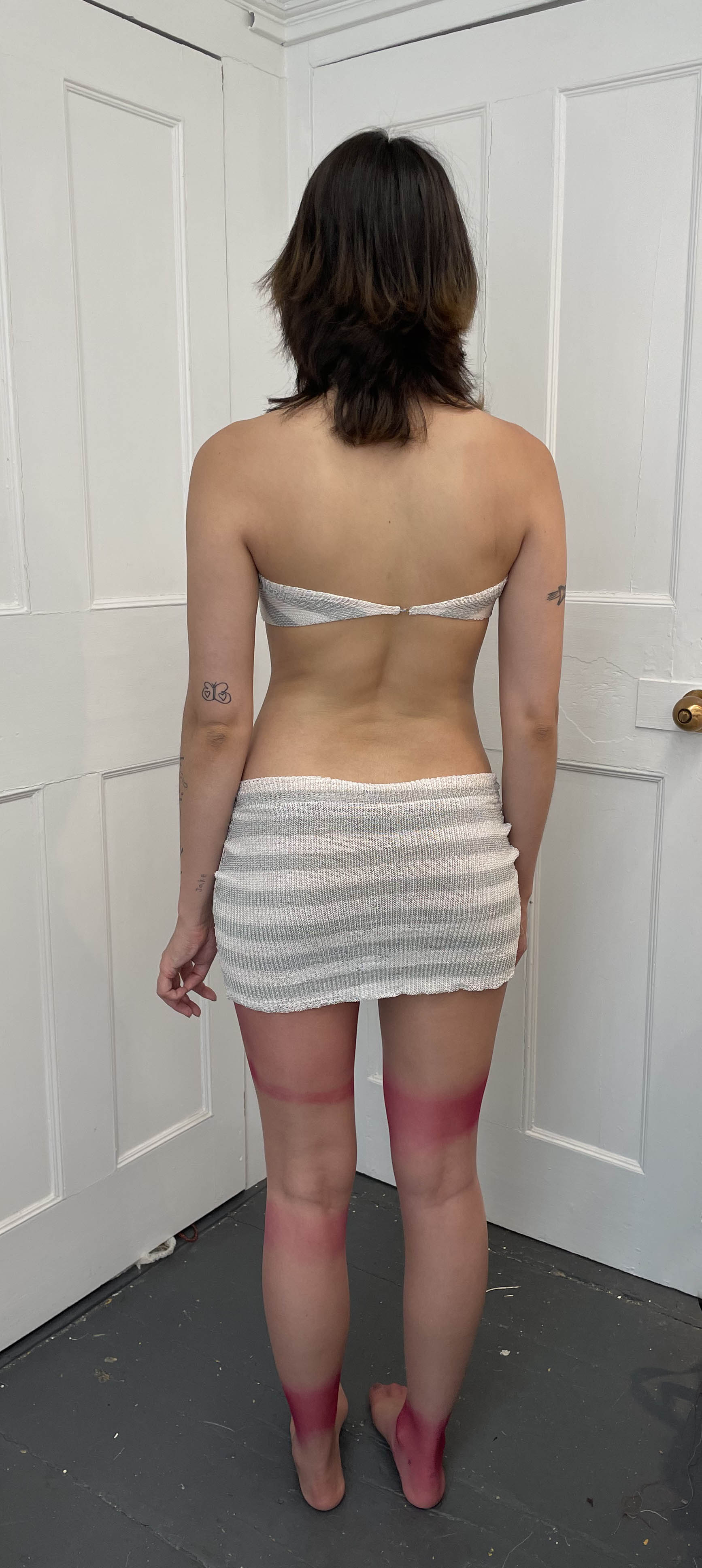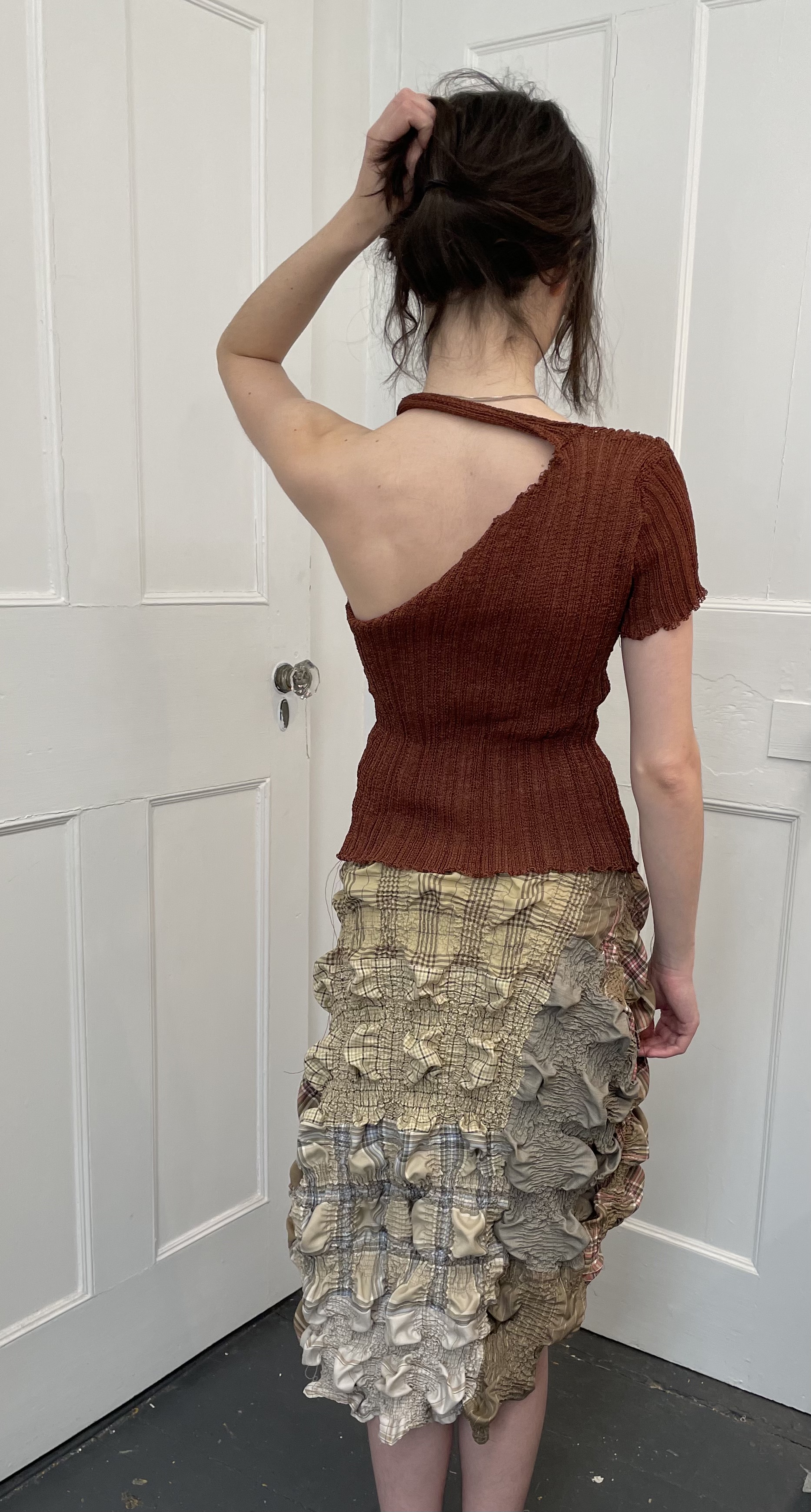 Process